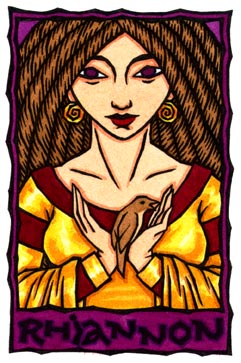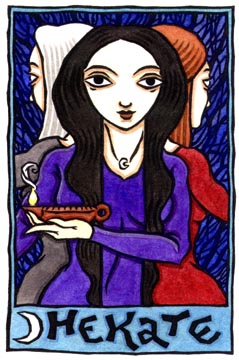 I thought it might be fun to try some join-in practice readings. By which I mean, I'll pick some cards from my Goddess Oracle Deck, and then folks who want to can try their hand at interpreting them in comments. The readings can be as simple as you like (or as elaborate as you like if you tend that way).
Here, I'll start. Reading these three as past-present-future:
You are coming out of a time of trial, one in which you know you have been in the right, but you have not been able to do much about it except to have patience with circumstances. You are now being vindicated. However, this will lead you to a choice, a crossroads; and keep in mind there are more than just two possibilities before you. The future may be a little stormy, but if you can weather it, bright blessings are promised.
Anyone like to give it a try? You can read them any way you like, as self, other, and the relationship between, as (one of my favorites) Maiden, Mother, Crone, or whatever speaks to you.